Unfortunately, the McMahon family has decided to "close our doors" and will be downsizing and phasing out of Labradoodle breeding. We currently have puppies still available from mama's Lucy & Molly (highly discounted for age) if anyone is interested.
Learn More
It is with shattered hearts that we share the unexpected passing of our beloved Susy McMahon on August 13, 2022. She was our world; the best wife, mother and friend. She was also the backbone and heart of this family business. Even though the world seems a lot less bright to us, the CCK family has a very special angel now.
Check out some stories about our furry family and what drives us. You'll get a monthly little inside scoop when we have two hands available, post-belly rubs. We may not always be on time with updates, but know it's because our dog's are getting all the love in the world!
Learn More
About Us
We are family breeders of quality Labradoodles in south Florida. We have been breeding dogs since 1993. Several of our dogs have been placed in companion programs as service dogs. We're proud to say our puppies live all over the nation, including one in Puerto Rico! We selectively breed for temperament, health and standard of the breeds.
Our dogs are family-raised primarily in our house and get frequent socialization from family and friends. All of our dogs are health tested and come with a 2 year Health Guarantee.
We live on 5 acres in Loxahatchee, Florida. We have a 2 acre fenced back yard with a lake and a pool. The dogs and pups get a lot of exercise and are acclimated to water early on. We also have chickens and ducks and they intermingle with no issues. We take pride in bringing beautiful, quality and loving pups into this world.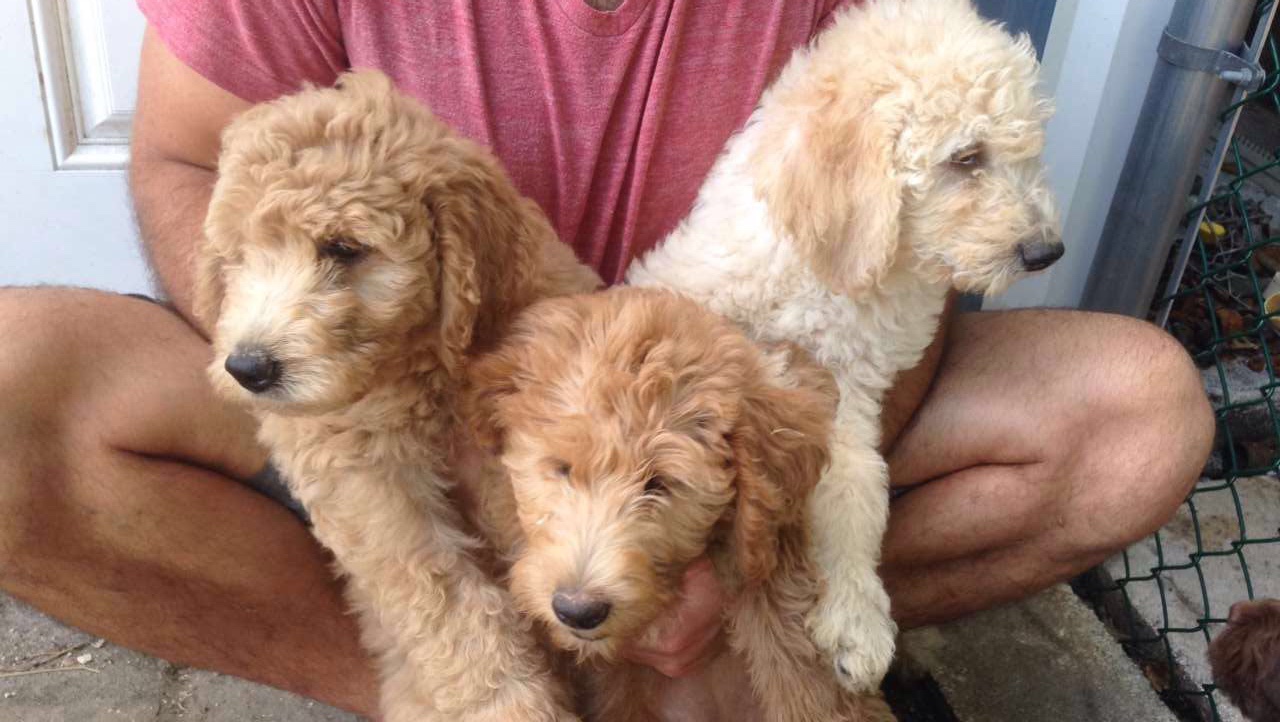 We look forward to adding you to our ever growing
"Life with Doodles" Family.