Labradoodle Puppy Breeders for the Florida Area
About Us
We are family breeders of quality Labradoodles. We have been breeding dogs since 1993. Several of our dogs have been placed in companion programs as service dogs. We selectively breed for temperament, health and standard of the breeds.
Our dogs are family-raised primarily in our house and get frequent socialization from family and friends. All of our dogs are health tested and come with a 2 year Health Guarantee.
We live on 5 acres in Loxahatchee, Florida. We have a 2 acre fenced back yard with a lake and a pool. The dogs and pups get a lot of exercise and are acclimated to water early on. We also have chickens and ducks and they intermingle with no issues.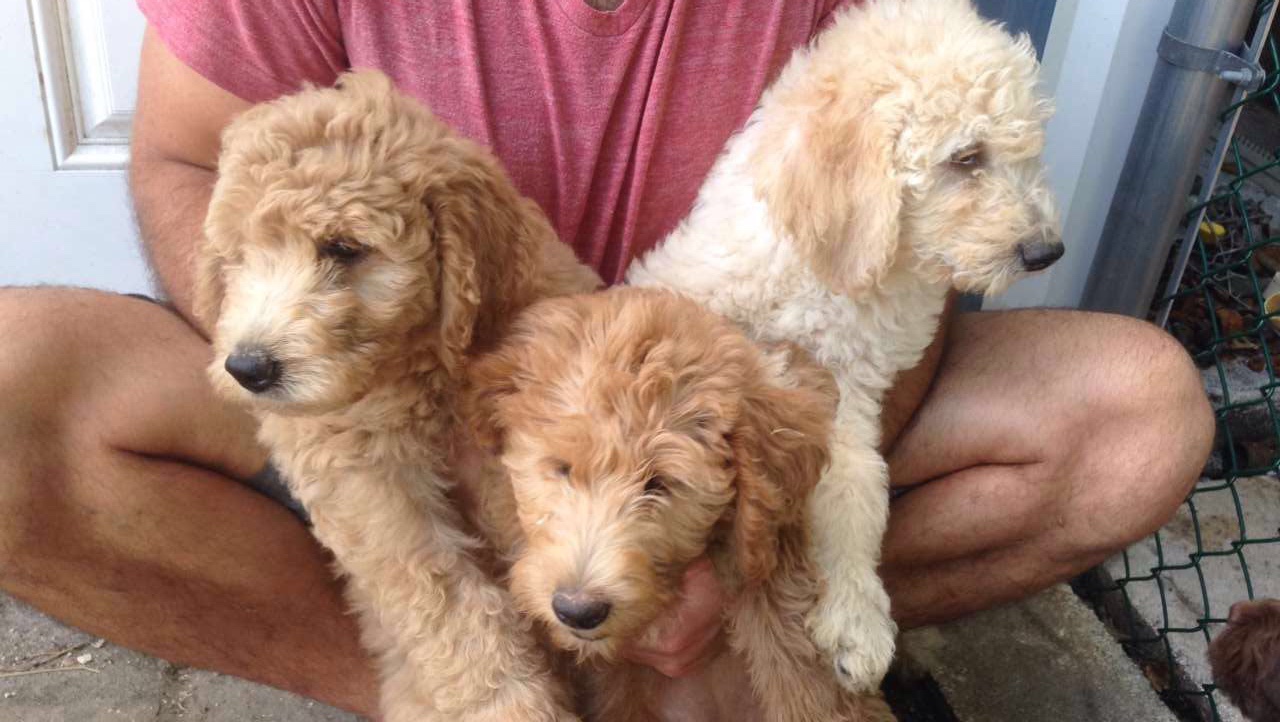 We look forward to adding you to our ever growing
"Life with Doodles" Family.

Next Steps...
Interested in buying a Labradoodle Puppy from Cricket Creek Kennels? Check out our puppy page for updates on litters and when you're ready to make the four-legged leap, we're ready to help you.
While you're at it, follow us on Facebook for more furry family fun!