They Choose You
We welcome visitors after our pups get their 6-week shots and when they are full of personality. Your deposit saves a spot in line to choose your new family member. They are ready for their fur-ever homes at the beginning of their 9th week. We keep a base price of $1800 a puppy.
On top of these precious fur-babies, you get our promise and some goodies too! We promise to be there for you, when you have questions or concerns – we're a family business of course! We also offer a two year health guarantee. As for goodies, you will take home a puppy kit which includes toys, food, leash and collar, etc. because we want to make the transition as easy as possible.
Follow us on FaceBook for more pup-dates!
We currently have found fur-ever homes for all of our pups. See our Adoption Information Page to be added to a list that receives notifications on future breeding's and expected litters.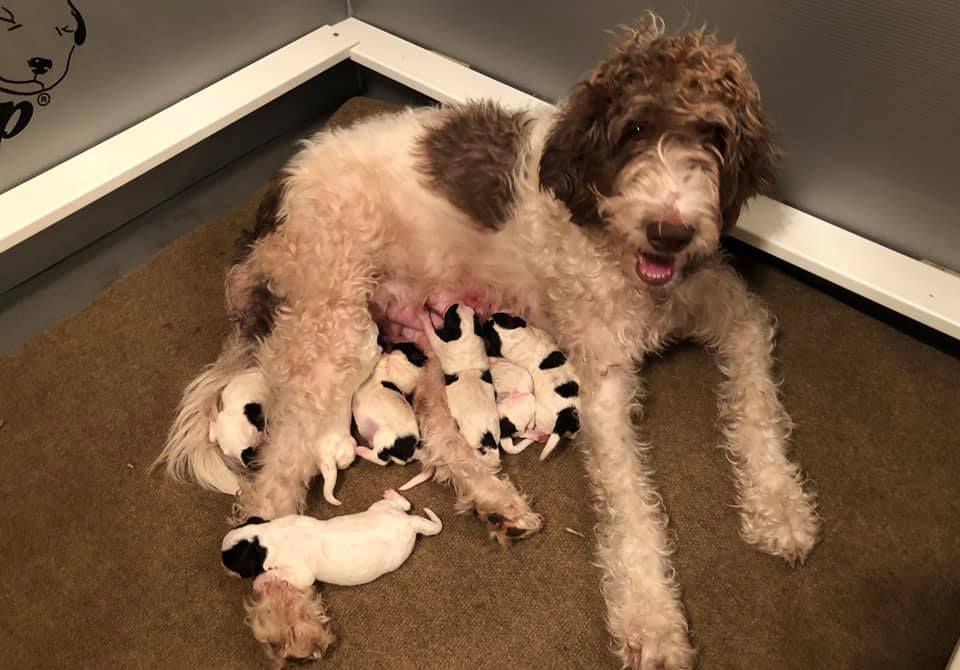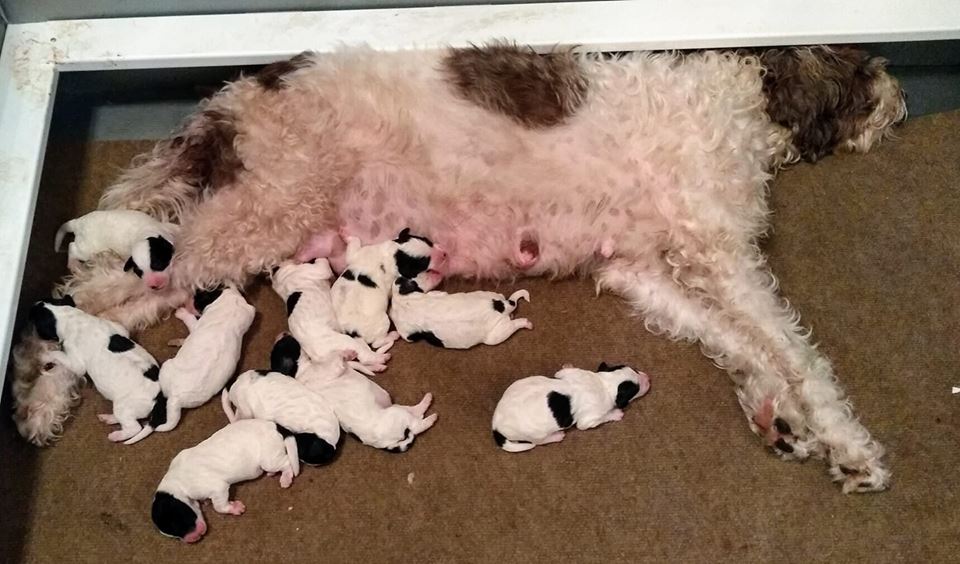 Amy & Patches' Litter
These special parti-factored pups were born 1/22/19 and are our small to medium litter. We estimate these pups will grow to a range of about 30-40 lbs in weight.
We had 6 males and 4 females, all with very unique markings and happily in loving homes all over the US!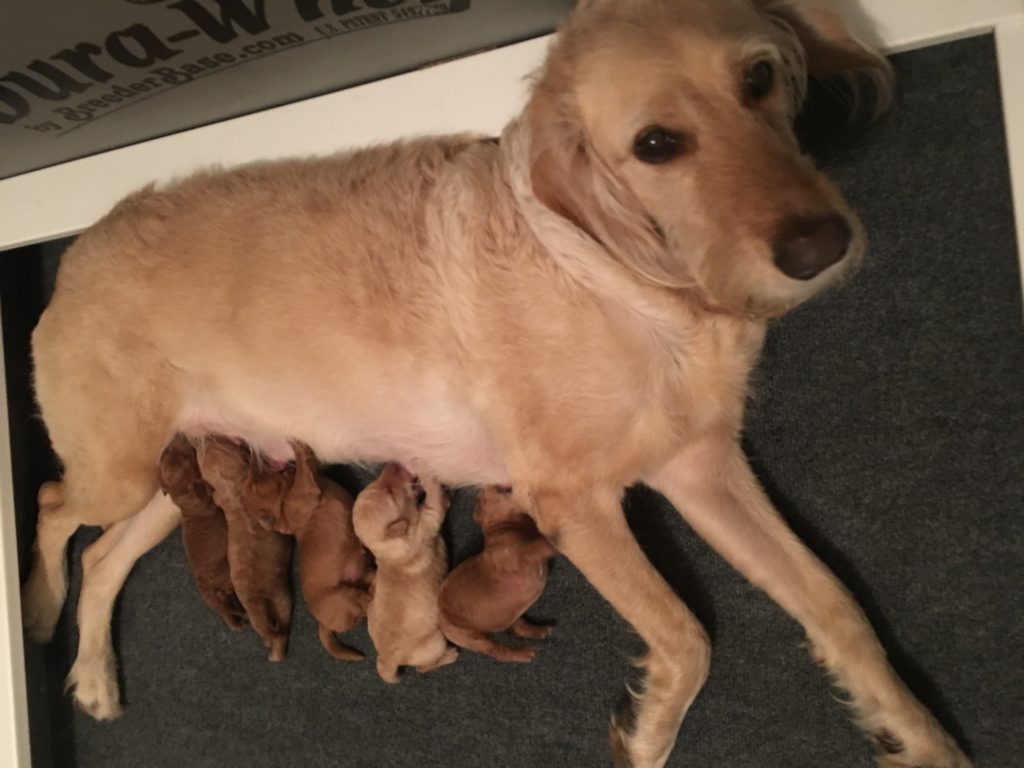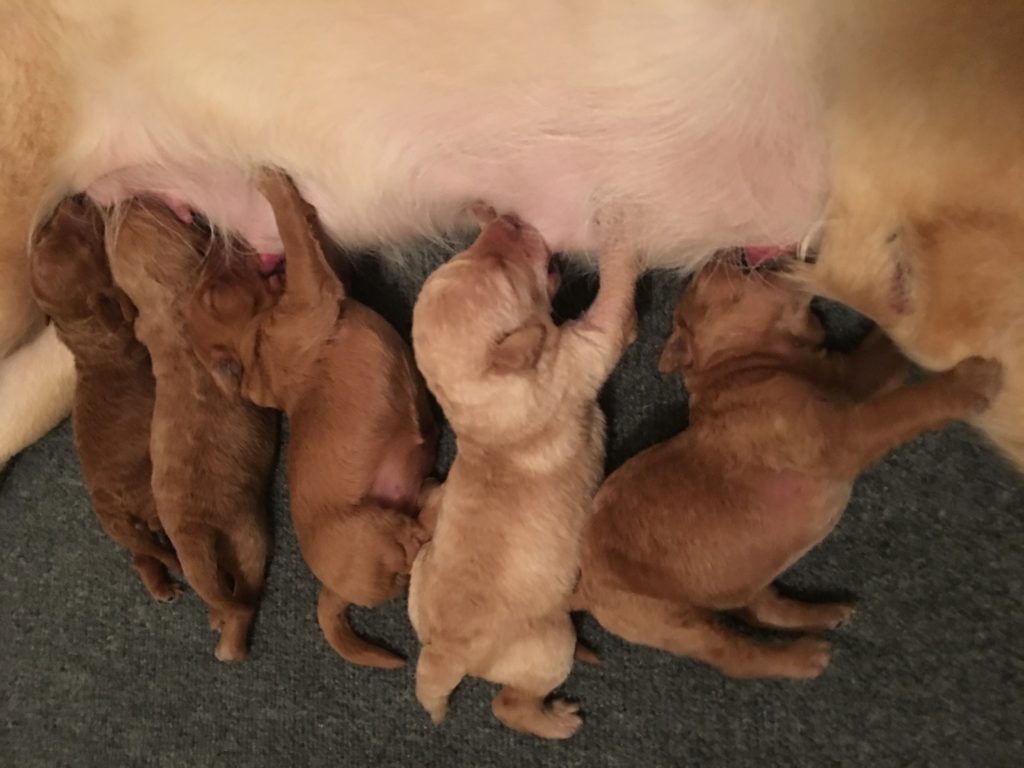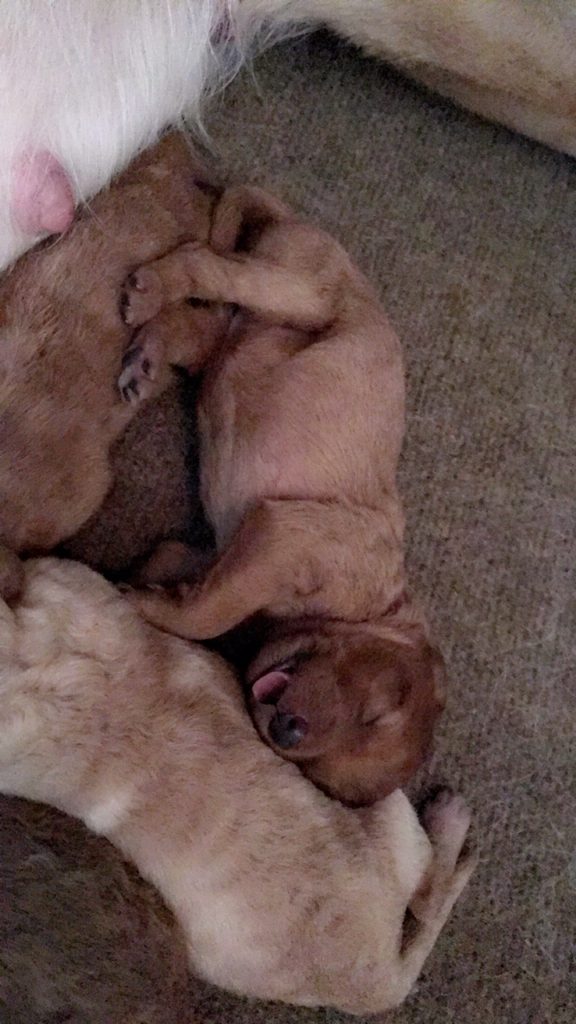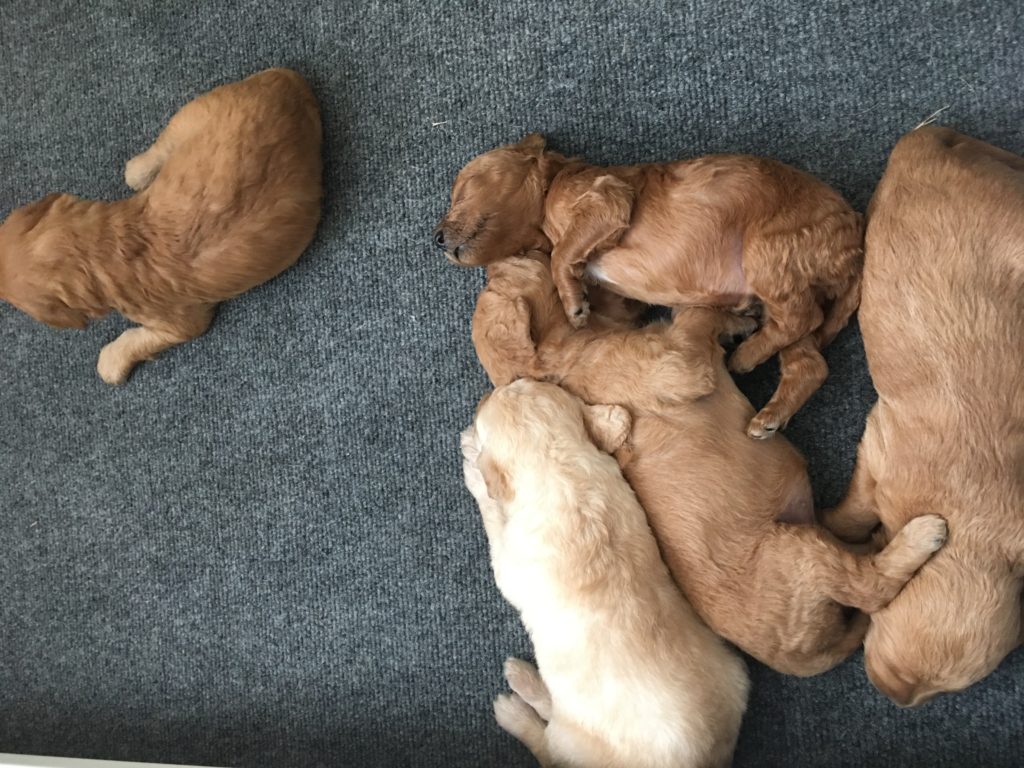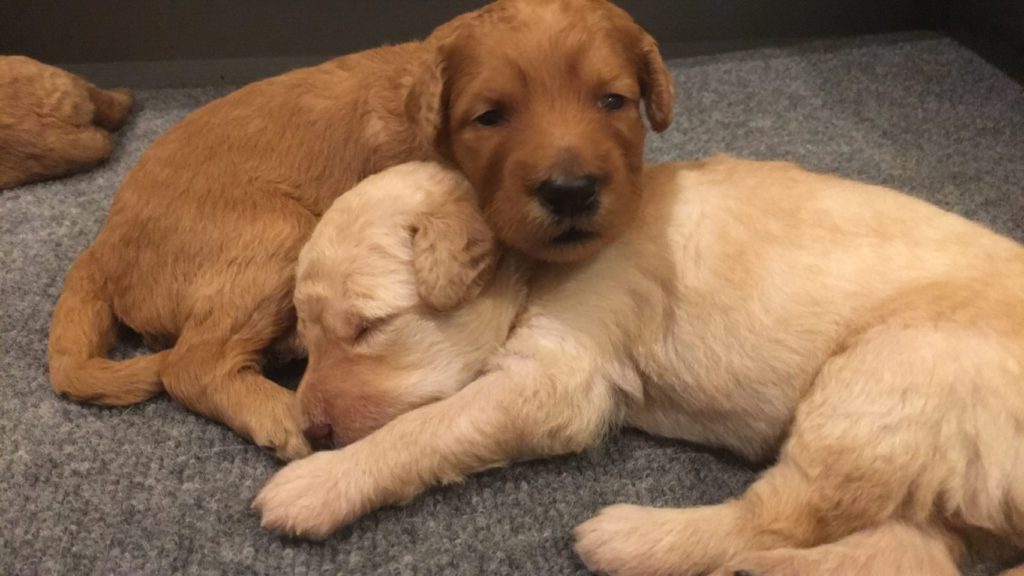 Sadie & Finley's Litter
This duo have produced five, beautiful medium to large pups. Born 1/24/19, they are one of our last "large-dog" litters. We estimate these puppies will grow to be 40-50 lbs.
We had 2 males (cream and red) and 3 females (all apricot).
*These puppies were sold in St. Petersburg, FL. by the daughter.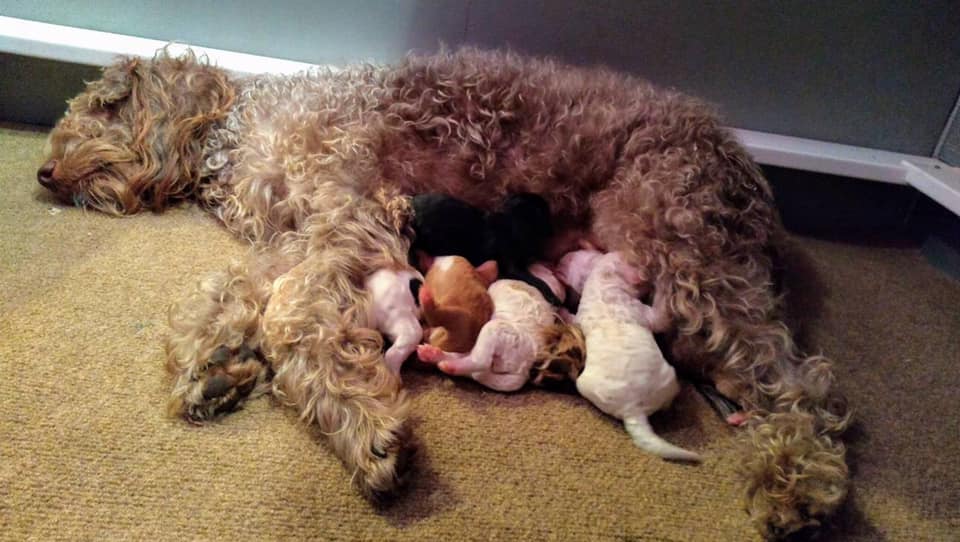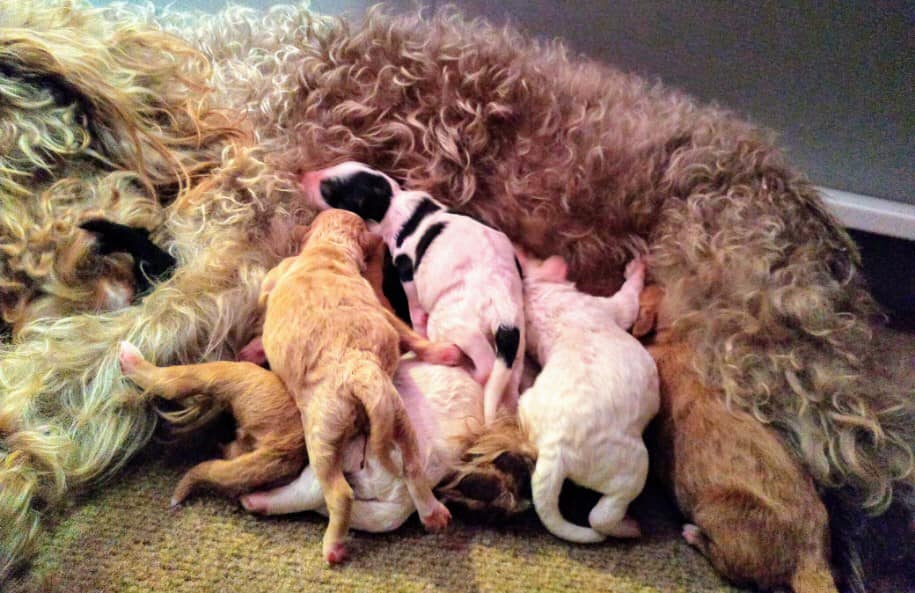 Belle & Patches' Litter
Our diverse pack of small pups arrived 1/26/19 and we have all of the colors! We estimate these pups will grow to weigh around 20-30 lbs.
We had 4 males and 4 females. With multiple Patches look-a-likes!
All puppies have gone to their new homes!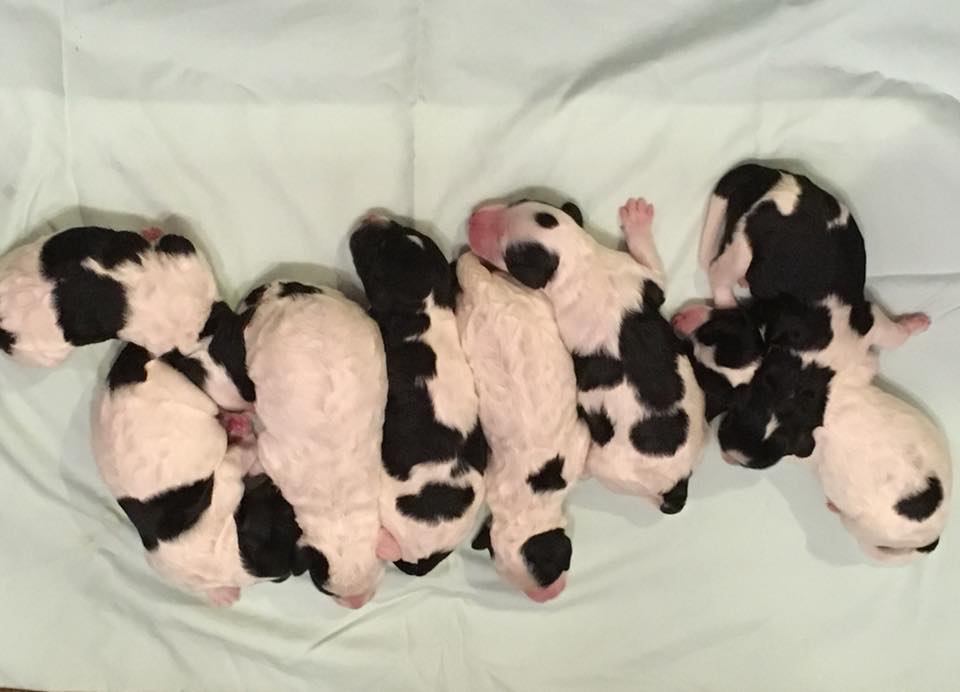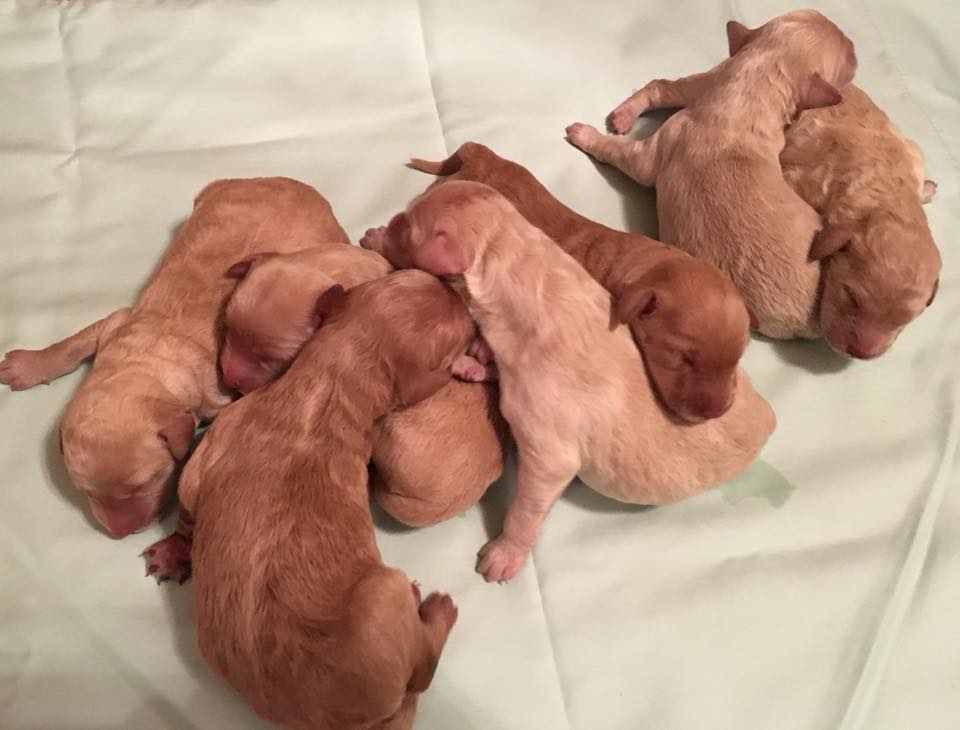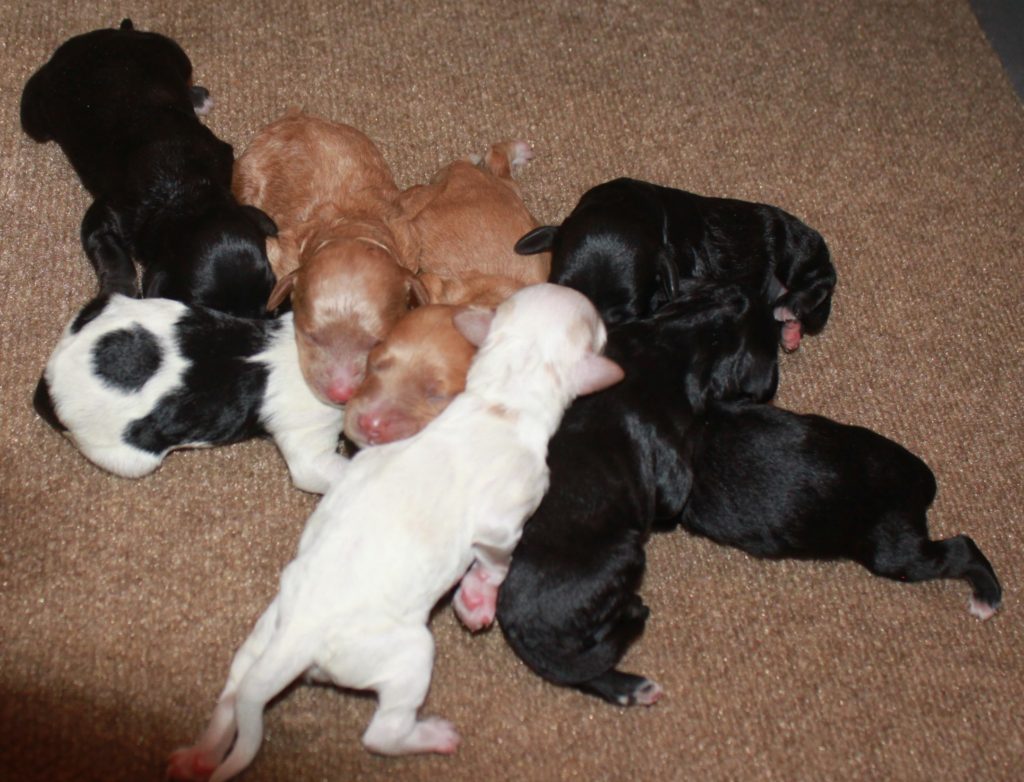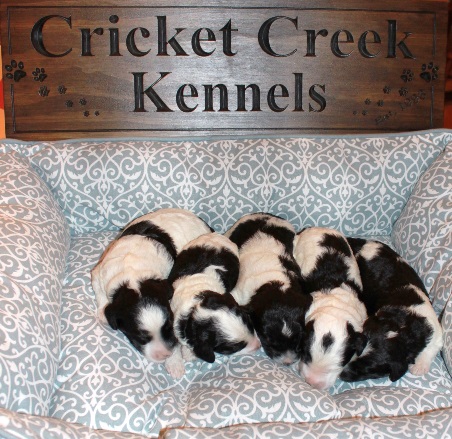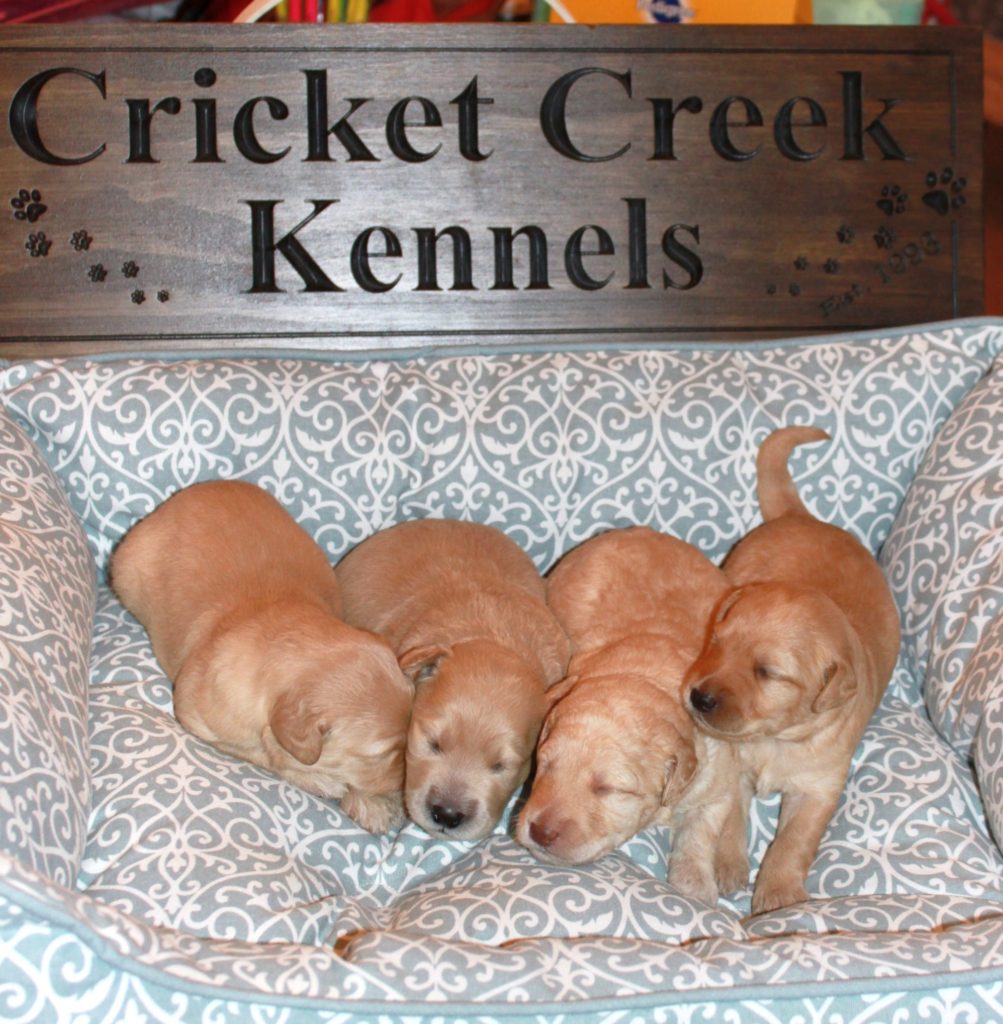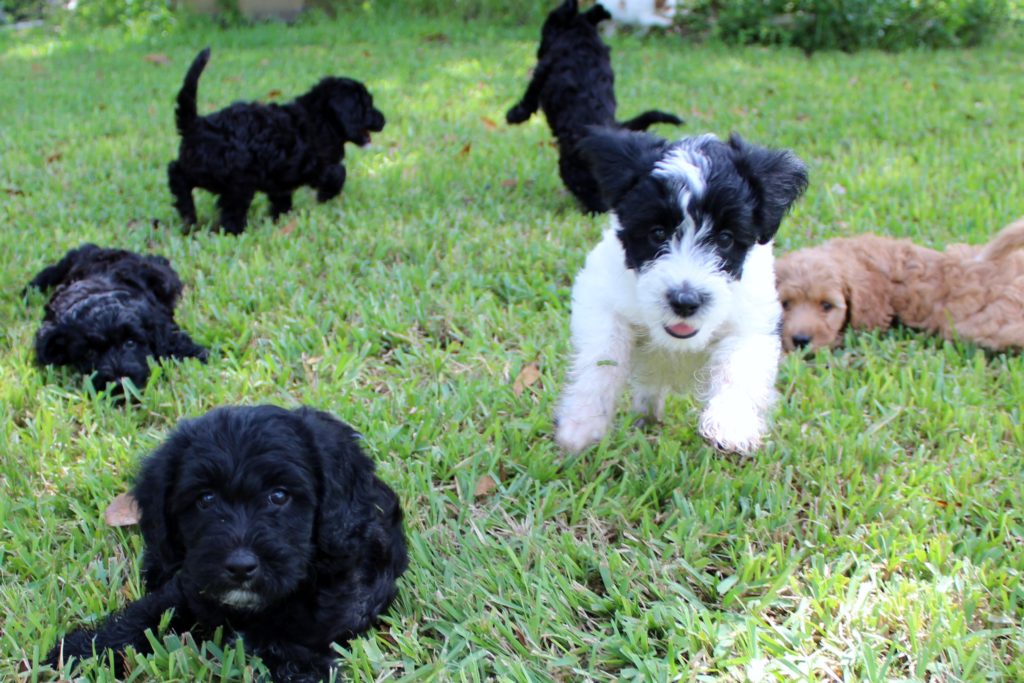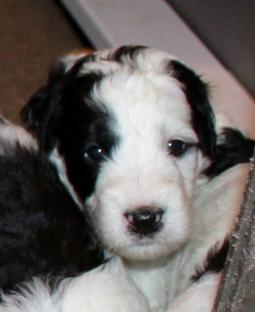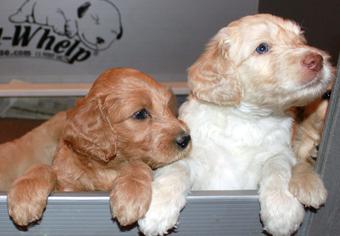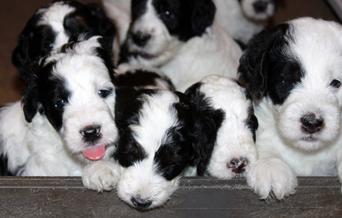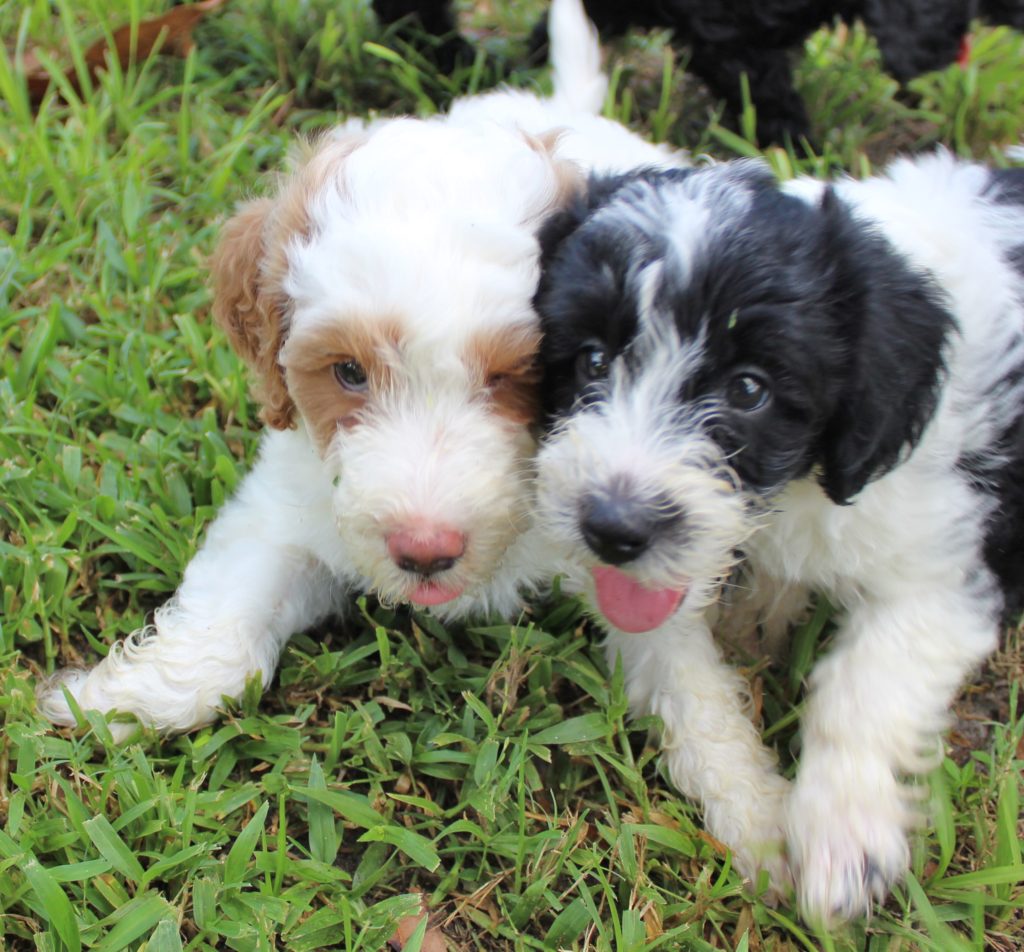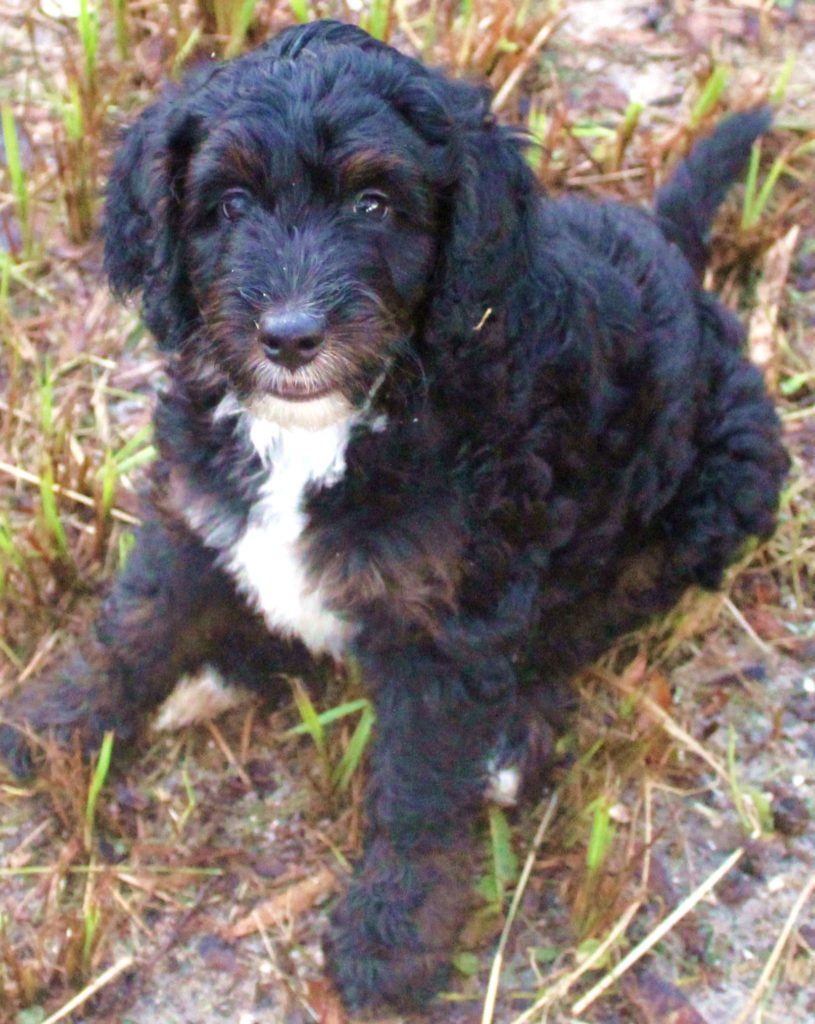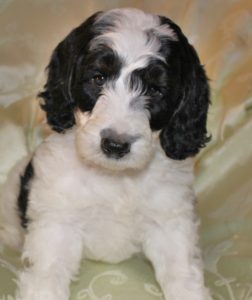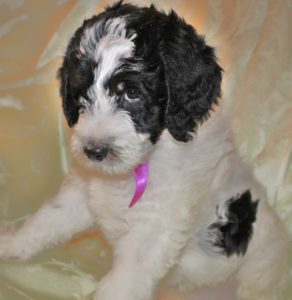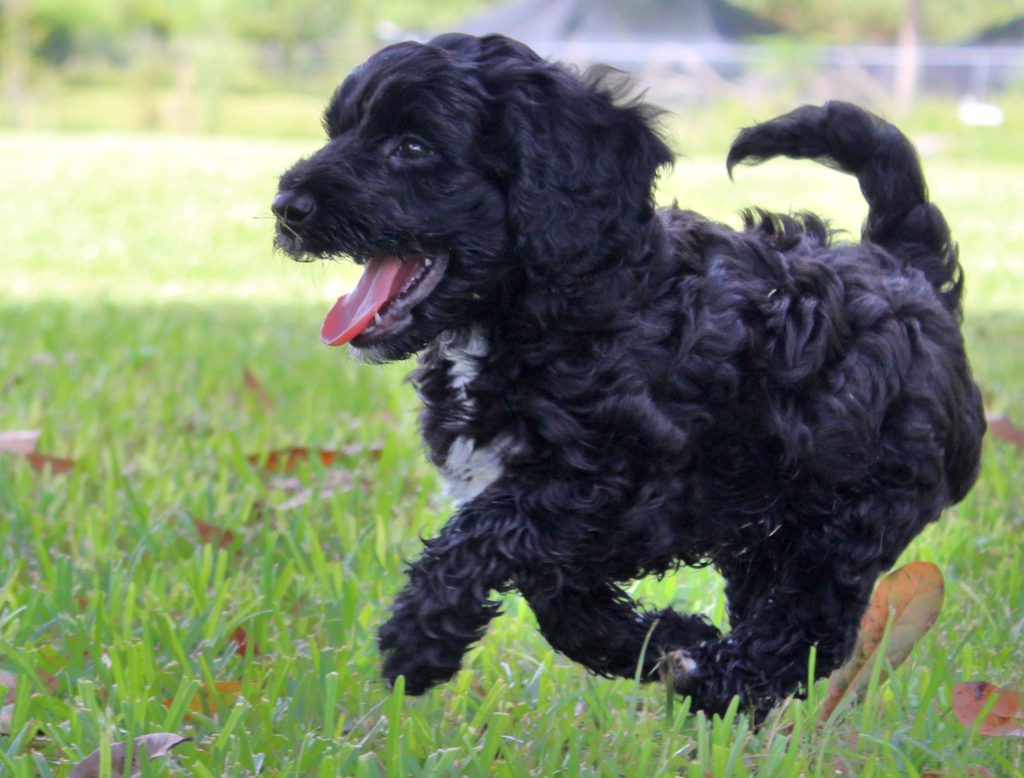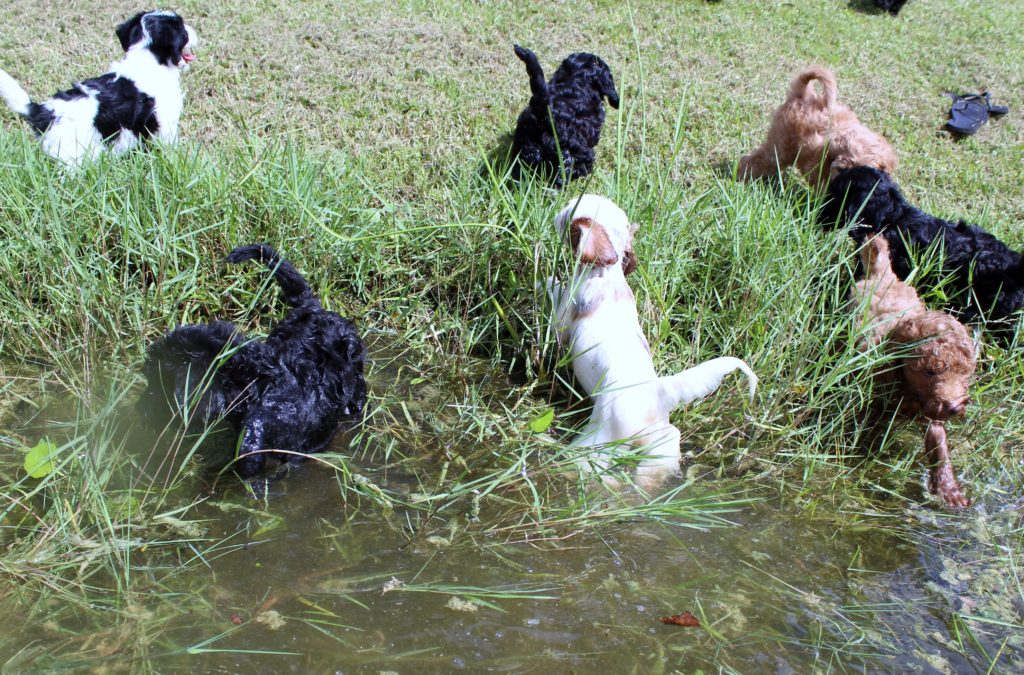 Previous Litters
Enjoy these pictures of previous litters and feel free to send us your grown pup's pictures via email or Facebook! We keep our price at $1800 for a puppy which includes the medical and puppy package. Our assortment of colors and sizes in our breeding female Labradoodles, who are all pretty mellow, offer an array of offspring. Our male Poodles tend to be smaller but bring the rest of the energy that you will meet!
Over time we have bred down in size due to demand. We do not breed "Toy Doodles" but we do focus on smaller and medium dogs once fully grown. We have also begun to breed the "Parti-factored" coloring along with the normal cream, apricot, chocolate and black coats.