Rehoming, it happens...
Life happens, we get it. We make a promise to support you and your pups journey, and unfortunately, some journeys don't always follow their preferred course. Because of this, we want to help keep these guys out of the pounds and in happy, loving homes.
For potential pup-parents that don't necessarily want to take on a puppy or are worried about the unknown of a breed from a shelter, we welcome you to peruse these lovable, family-tested pooches! The dog makes a house a home, right?
The few pups listed here are our own. After Susy's passing, our family's plans for the future just didn't feel the same. This decision was not made lightly, but the McMahon family has decided to stop breeding and are slowly down-sizing.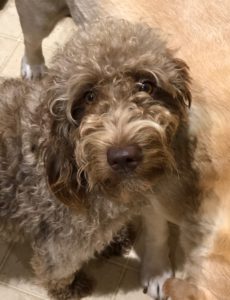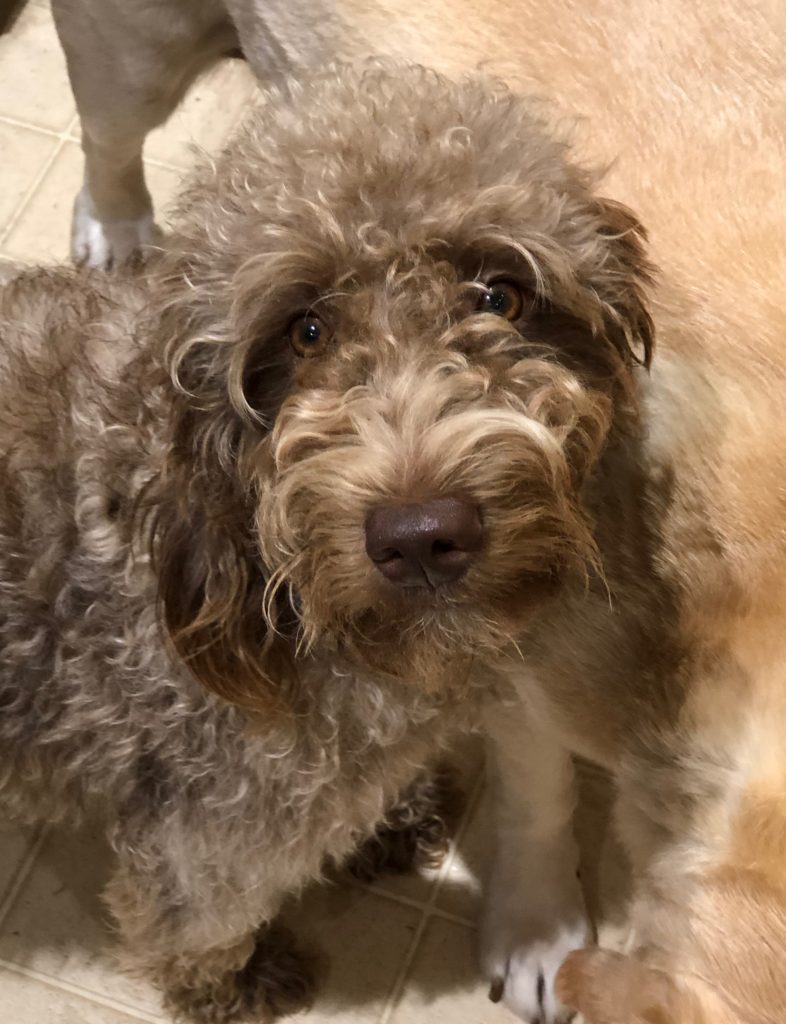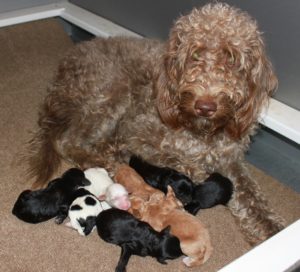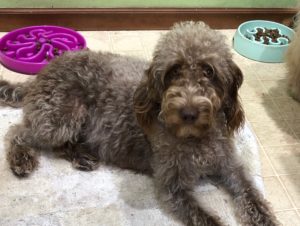 Belle - our own six year old Labradoodle whose chocolate coat has silver tips making her lighter than a typical chocolate color. This retired mama stands at 15 inches and about 30 lbs. She is potty-trained, roams the house or yard freely with no issues, and LOVES to be around all the critters but especially the puppies. Belle is spayed and healthy. This sweet lady does bark at strangers but lives for cuddles. There will be a $1000 rehoming fee but we'll support the transition however we can.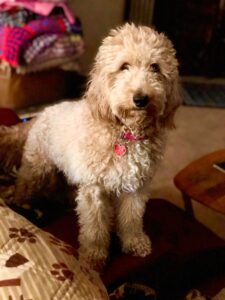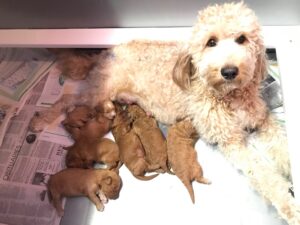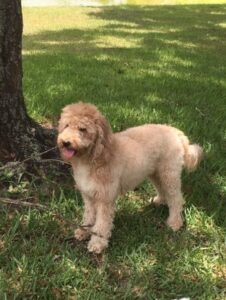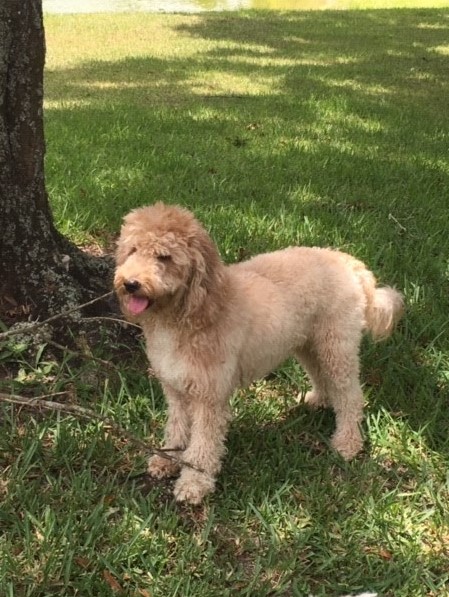 Lucy - our own four year old Labradoodle whose apricot coat has lightened into more of a blonde color. This mama recently had her last litter and will need to be spayed. She stands at 15 inches and about 30 lbs. Lucy is potty-trained, roams the house and yard freely with no issues, and loves to adventure! She thinks she's bigger than she truly is when it comes to the bigger dogs, cows and horses. She's not an alpha, but she's not scared of anything! Another cuddle bug, of course, but prefers to be more involved with anyone nearby that could possibly pet her. Another $1000 rehoming fee, plus she'll need to be spayed.