Nala - 

coming soon
Compliments of Coral and Finley, Nala is an f1B Labradoodle. Her blonde coat should bring more apricot pups in the future.
Nala is a young silly girl that smiles! She can't contain her excitement to meet new people and tends to become a "floppy dog" when you want to love on her. Blends well with the pack and very receptive to treats!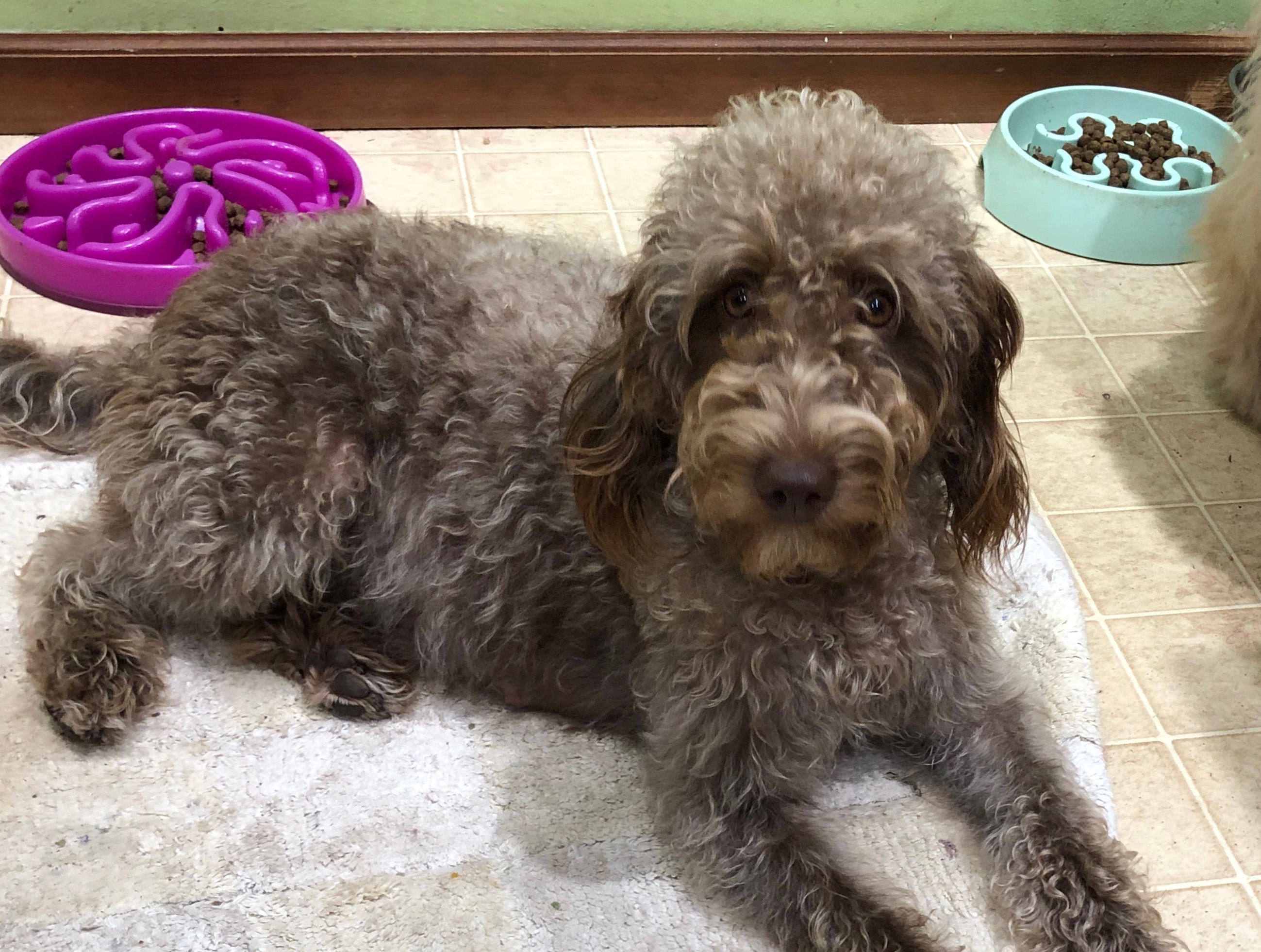 BELLE
Compliments of Amy and Finley, Belle is a multi-generation Labradoodle. Her chocolate coat has silver highlights. She weighs about 25 lbs and stands about 19 inches tall at the shoulders.
Looking into those amber-colored eyes might make you steal toys from other dogs, just to make her happy! Slightly shy around strangers at first, but just melts into your arms once she knows you're willing to steal toys for her. And trust us, she's got "the look" down!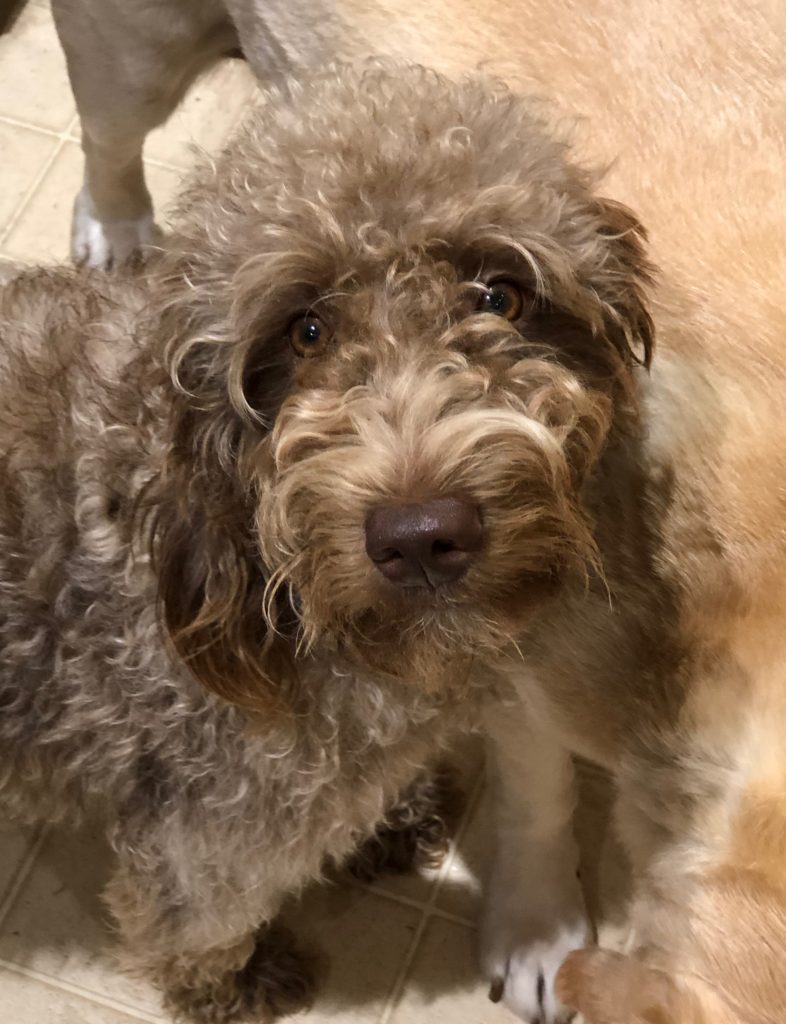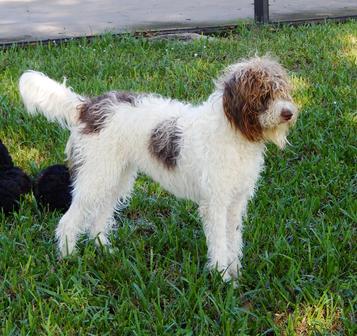 AMY
Amy is our multi-generation parti-factored Labradoodle. She weighs about 47 lbs and stands about 22 inches tall at the shoulders.
This little lady can play for days! Full of personality, and often tag-a-longs. She's also rarely seen without a toy in her mouth!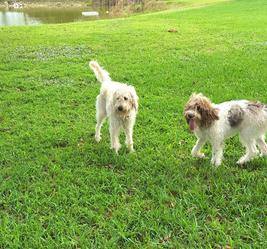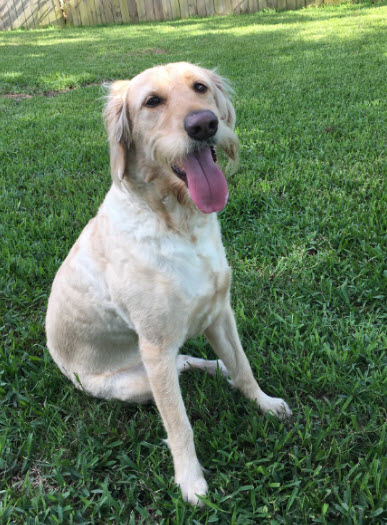 SADIE - 

Retired
Sadie is Coral's sister (an F1) and lives in Saint Petersburg, FL. Life finally aligned for the family's youngest daughter to add Sadie to our list of mama's. She was a one-hit-wonder due to her age (had just turned 5). Sadie weighs about 65 lbs and stands about 24 inches tall at the shoulders. As a first generation doodle, she took on many lab features from her mom, Cricket.
Sadie has a similar temperament but is definitely an adventurer. She loves chasing Frisbees, swimming, giving kisses and her sister, Bailey. Unfortunately, Sadie was our last option to offer the standard/large size pups that we previously had with Coral!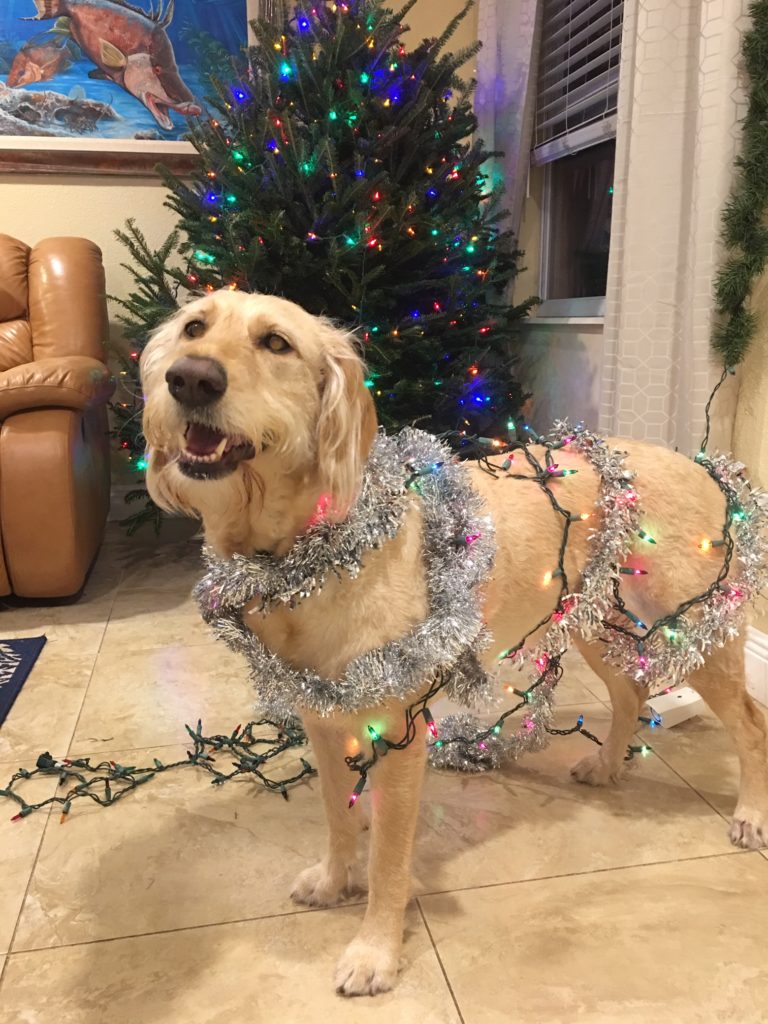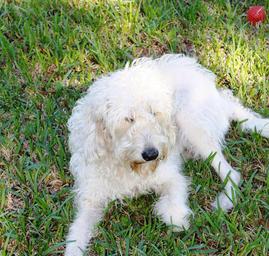 CORAL - Retired
Coral is our F1-Labradoodle from Cricket and Madison. She weighs about 65 lbs and stands about 23 inches tall at the shoulders.
She carries the Chocolate-colored (and super loving) genes. We can't emphasize enough how incredibly mellow and loyal Coral is. Now her days will be spent in the grandma-type role!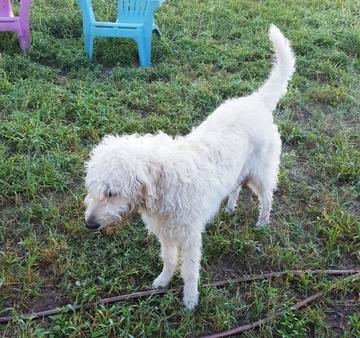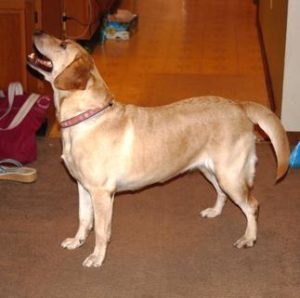 CRICKET -
Retired
Cricket is our purebred Labrador Retriever, the matriarch of it all. She weighs over 65 lbs and stands about 23 inches tall at the shoulders.
She carries the Chocolate-colored genes and has beautiful Amber-colored eyes. She's a big sap and just wants to stay by your side. Doesn't need much attention, just lots of head pets and belly rubs.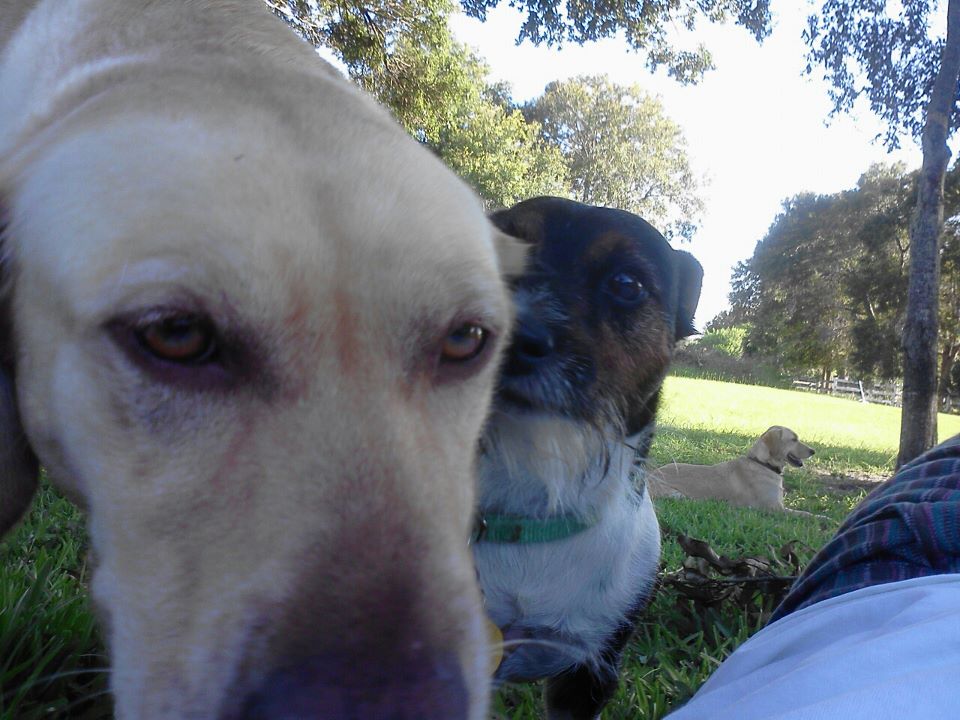 But wait, there's more!
You've seen the moms, now check out the dads!
Have more questions on the breed? FAQs will tell you what we're working with.